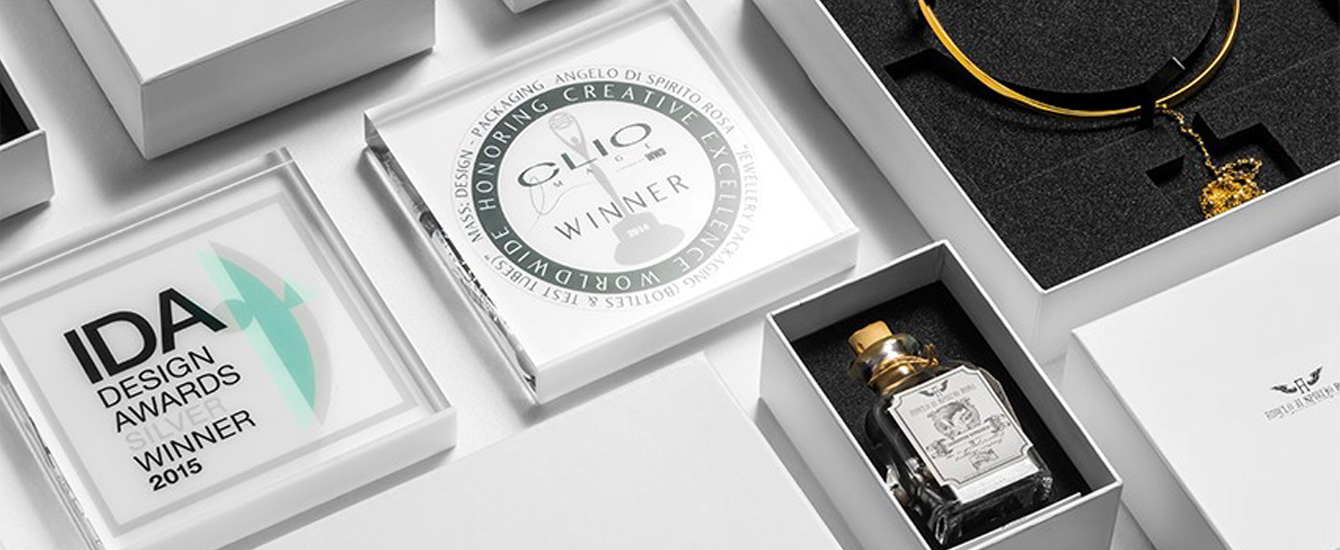 INTERNATIONAL DESIGN AWARD
In 2016 Angelo di Spirito Rosa was awarded the International Design Silver Award for it's Virtus Collection.
The IDA, Fashion Design of the Year Award is awarded to designers with the vision to explore and chart new territory in the world of fashion, and the ability to set the agenda for style- conscious consumers everywhere.
The Virtus Collection is an honest expression of love, accepting its pureness but also worship-ing its twisted incarnations. The handcrafted rods of cold silver hammered into smooth curves, giving birth to chokers and cuffs, symbolise the bondage we all surrender to when we expose ourselves to love. The gemstone rosaries act as a link between the religious worship of that passion but also a reminder that dangerous forbidden love is so preciously beautiful.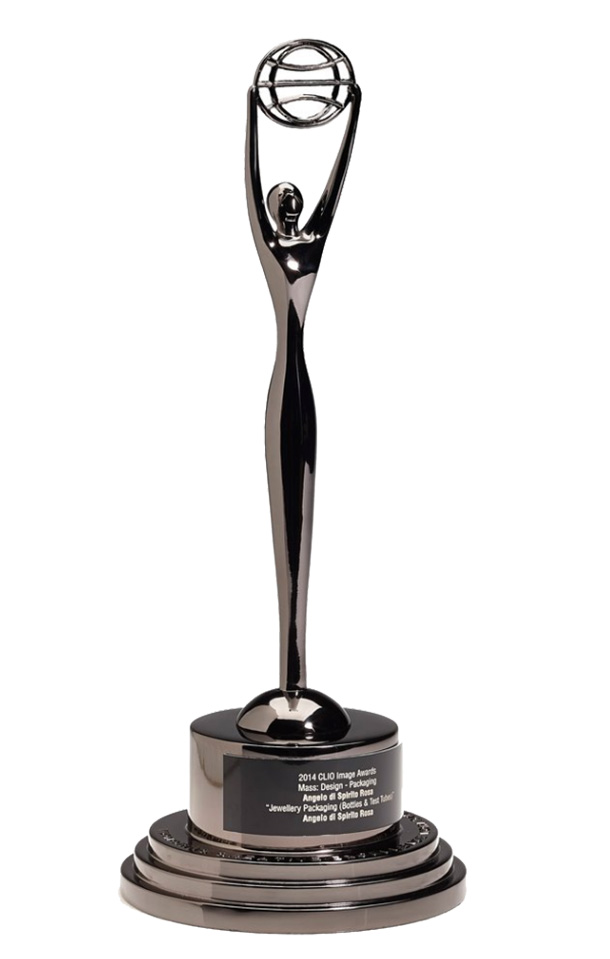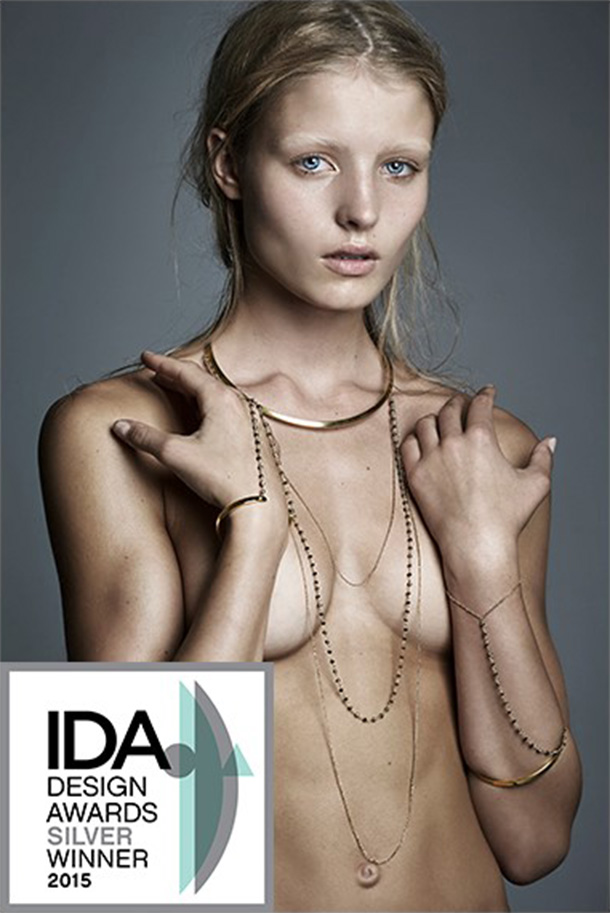 On May 2014, Angelo di Spirito Rosa, was awarded the Clio Image Award - Honoring Creative Excellence Worldwide for "Jewellery Packaging (Bottles & Test Tubes)".
Known as the "Original Jewellery Bottling Company", Angelo di Spirito Rosa, has developed a unique conceptual packaging that expresses the brands individuality and message. While this packaging helps make the brands jewellery a perfect gift, it has more importantly served as badge separating real Angelo di Spirito Rosa jewellery from copies, thus protecting customers from fake gemstones and poor craftmanship.
When one purchases original Angelo di Spirito Rosa jewellery in its original packaging, one purchases real natural gemstones, precious metals and meticulous hand-craftmanship.